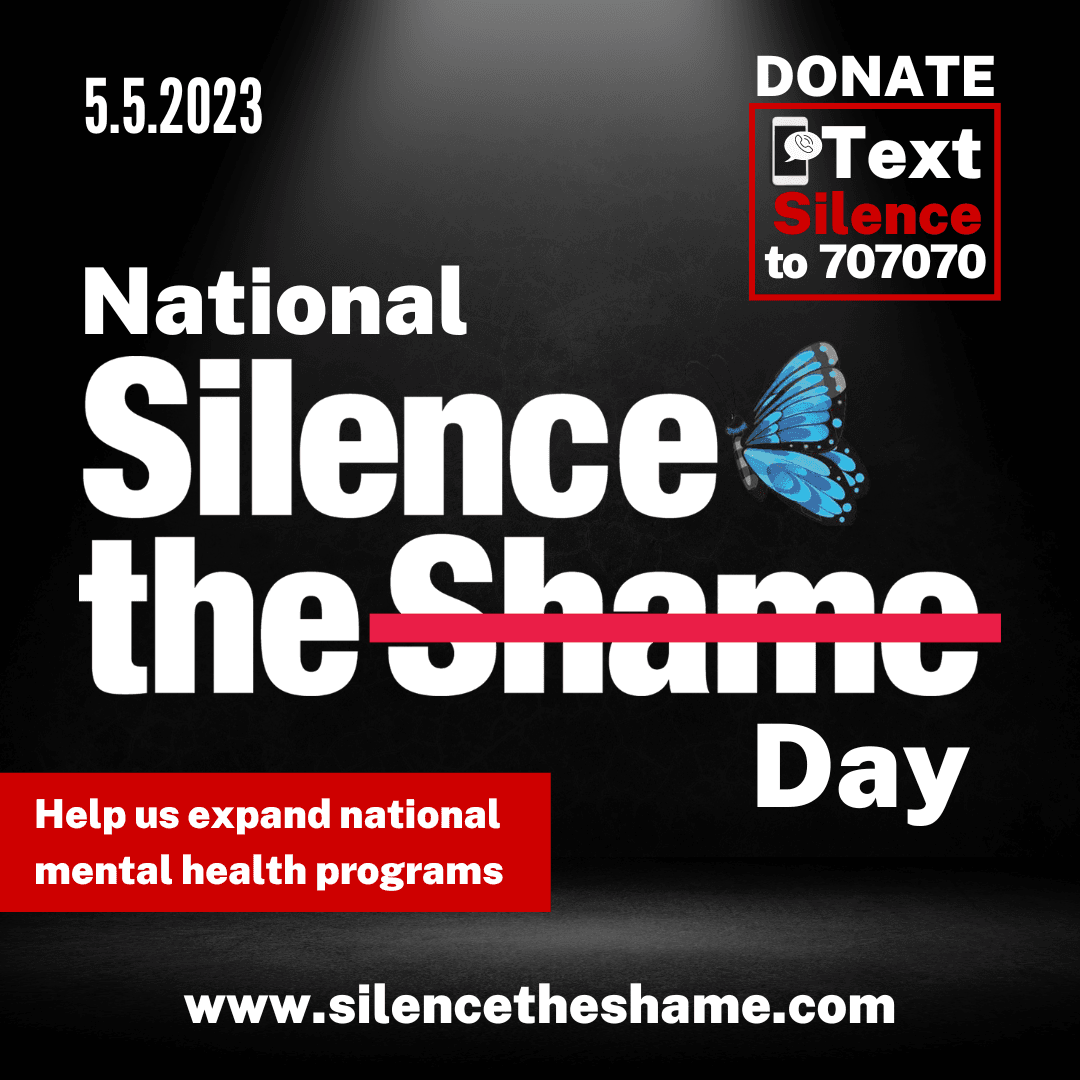 May is Mental Health Awareness Month. Silence the Shame celebrates throughout the month with Community Conversations, Community Mental Wellness Seminars, Self-Care Socials, and much more. On May 5th, we observe National Silence the Shame Day, which creates opportunities to continue the conversation about mental health and wellness, check on our friends and family, and erase the stigma associated with mental illness.
One in five experience a mental illness in any given year, and suicide is the 10th leading cause of death in the U.S. Mental illness, like any other health concern, is diagnosed at different stages. It may have fewer symptoms from time to time and impact daily functioning. It is also essential to know that mental illness is treatable and recovery is possible. Unlike other areas of our health care, many people don't have an affordable or accessible routine care plan for mental health challenges. Individuals who may have access often suffer in silence due to the stigma of being diagnosed. National Silence the Shame Day encourages communities and individuals to increase behavioral health education and awareness and continue conversations about mental health, wellness, mental illness, and recovery.
Help STS achieve its annual fundraising goal by making a contribution to support the expansion of community mental wellness and youth wellness programs. Your gift will not only help empower and educate communities on mental health prevention, interventions, treatments, and recovery, but it will also help erase the stigma on mental illness in underserved populations.
Show your support by posting a Silence the Shame Day post on your social media!