About My Life is a Gift: Suicide Awareness Summit
My Life is a Gift (MLG) Summit is designed to explore experiences of suicide in vulnerable populations, i.e., BIPOC, LGBTQ+, children and their families, and older adults, from a community, faith, and family perspective. Learn from the experts about suicide prevention, intervention, and meeting the needs of suicide survivors and survivors of suicide attempts (SOSA). This event is created to meet attendees' diverse interests and needs while creating a powerful opportunity for learning and developing techniques to prevent suicide in vulnerable populations.
Summit Goals and Objectives
My Life is a Gift: Suicide Awareness Summit provides a forum for those who share an interest in preventing suicide across the life span to meet and share information about suicidal behavior and the impact of Suicide in underserved communities. At the end of the summit, participants should be able to:
Describe techniques individuals can use when people verbalize suicidal ideation and refer them to appropriate treatment opportunities.
Identify and assess psychological risk factors for suicidal behavior to improve outcomes and reduce the incidence of suicidal behavior.
Describe the opportunities and challenges of implementing suicide prevention within underserved communities to increase participation and contributions to the community.
Describe the impact of Suicide on survivors and SOSA to improve care for those who have lost a loved one to suicide or attempted suicide in the past.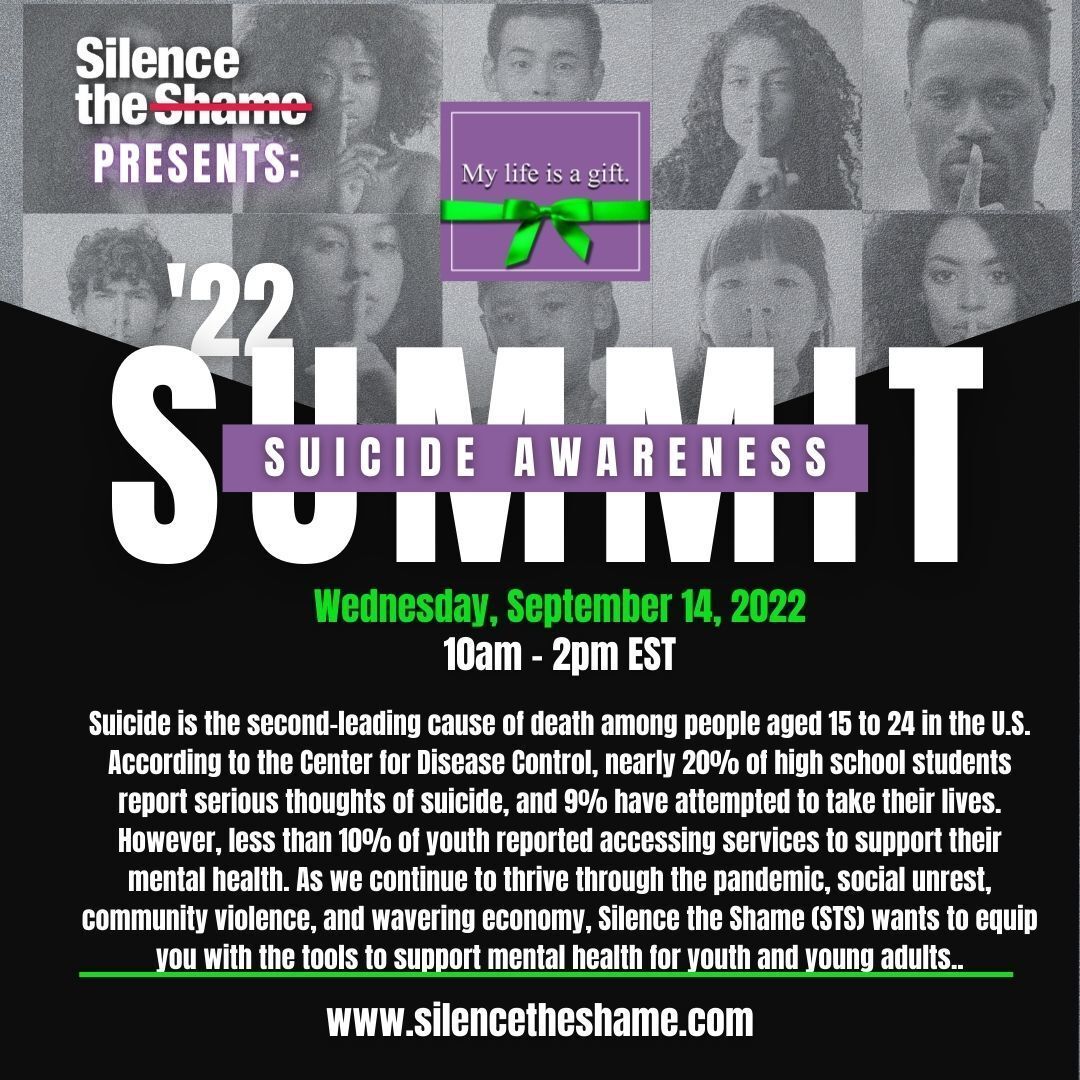 This half-day summit will offer limited in-person seating at The Gathering Spot in Atlanta, Georgia, with a live stream for partners to learn far and wide on how to support youth and young adults through crisis and access behavioral health care. This year, the summit will offer an authentic experience of youth and young adult voices addressing the challenges of the pandemic mental health. We will offer creative pauses and mental wellness activities to practice with youth and young adults.
Register today to reserve your free spot for the live stream or Sponsor to reserve your in-person seating!
---
Thanks to Our Sponsors